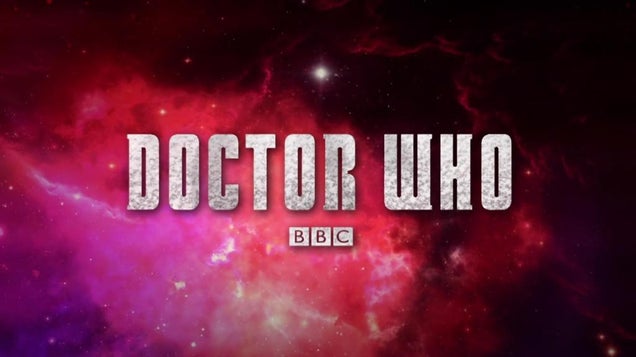 S
Well, these ones get even weirder. (Mild Spoilers beyond the cut, of course)
First off, there's some quaint village-type people, presumably citizens of the Christmassy Village The Doctor and Clara are visiting: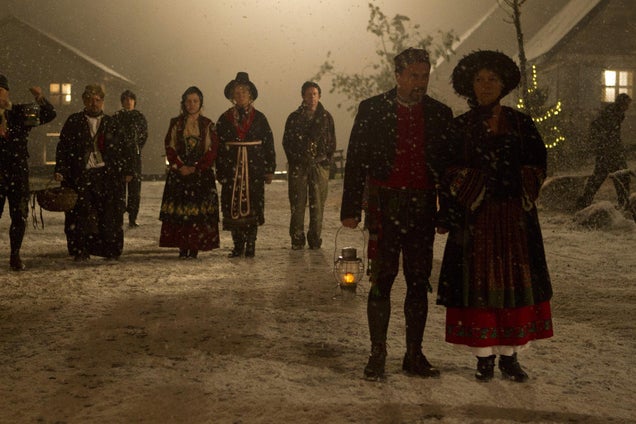 S
And there are some young kids who seem to be a fan of the Eleventh Doctor's past adventures, if these scribblings are anything to go about: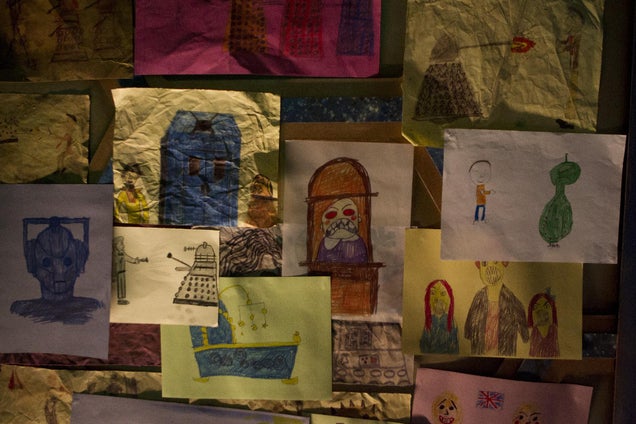 S
I love that glum looking alien in the far right drawing. He looks so sad to be menaced by The Doctor... with what looks like a Sonic rectangle. Still, thought that counts and all that.
But then! A veritable calvacade of monsters!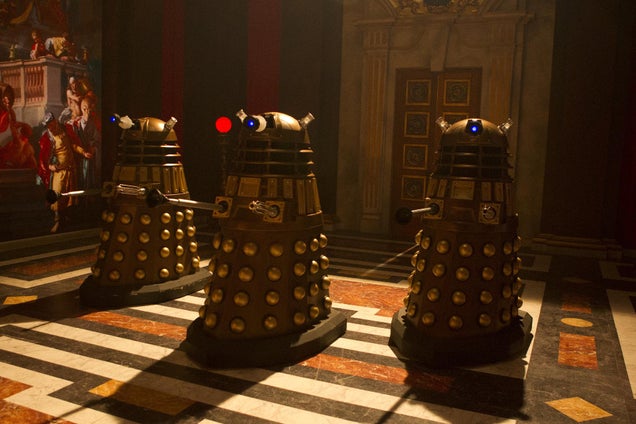 S
For a moment that red lamp in the background made me think it was the end of a Dalek eyestalk, as in some sort of Rudolph the red-nosed Dalek send up. But what's weird is that classical painting on the left... with a swishly dressed Silence making an appearance in it!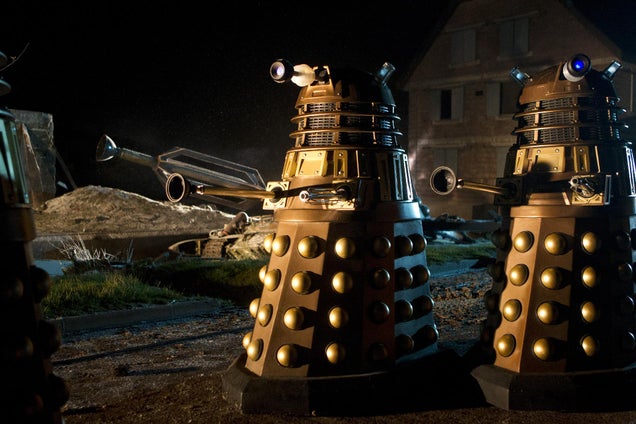 S
Daleks continuing their invasion from the last batch of photos... but what on earth is that giant plunger/death ray monstrosity in the background!? Some sort of Dalek Tank!?
This one's actually pretty good and creepy: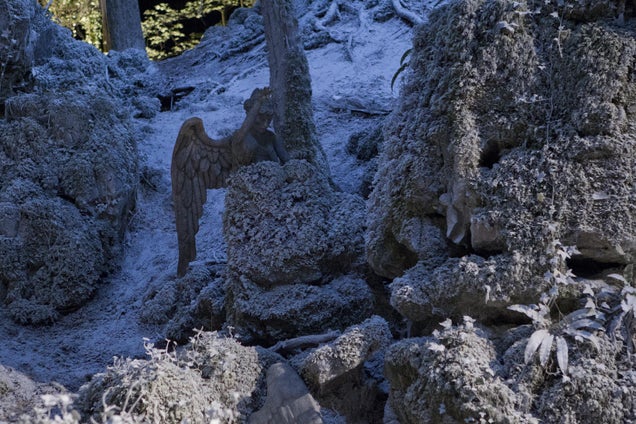 S
Spot the Angel!
Some Cybermen, looking gorgeous and doing Cybermennish things (with not a piece of wood in sight, thankfully):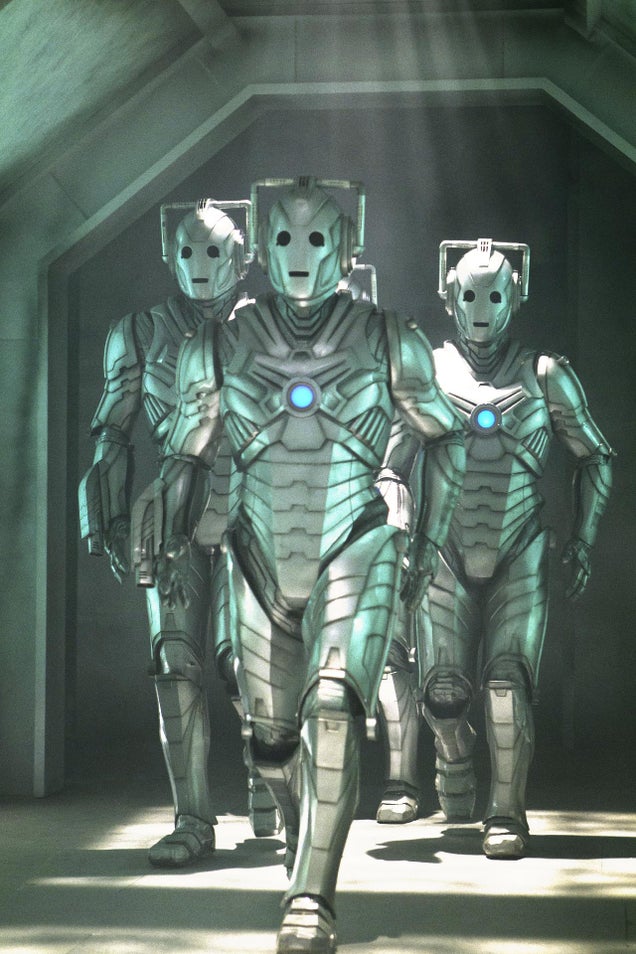 S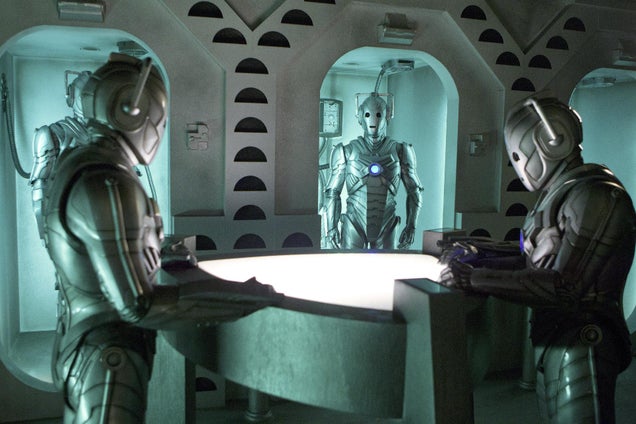 S
God, what lovely monsters. I love the Cybermen to bits, such a wonderful aesthetic - it's criminal that there's not been a great NuWho Cyberstory since Rise of the Cybermen/The Age of Steel. I'd love to see a Mark Gatiss Cyberman story - if Gatiss could do for these new Cybermen what he did for the Ice Warriors in Cold War, I'd be over the moon. A proper creepy Capaldi story with Cybermen. I WANT IT.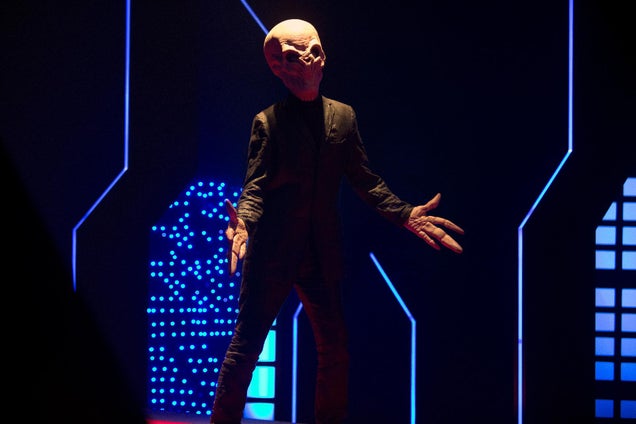 S
This Silence's heartbreaking rendition of All By Myself failed to wow the judges on Trenzalore's Got Talent, mainly because they promptly forgot about it the moment it ended. Poor thing, he could've been the next Susan Boyle.
But now, this is where we get into maximum weird: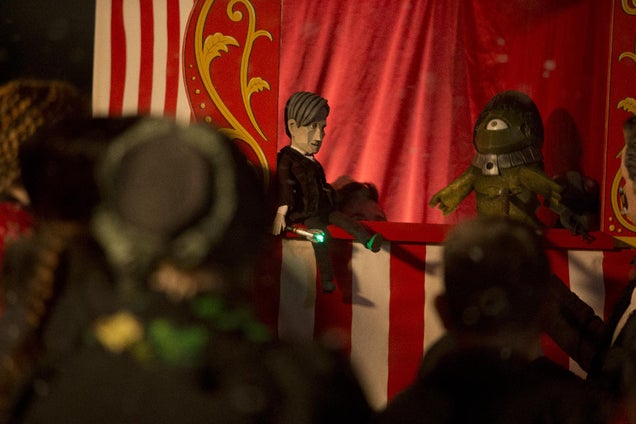 S
First of all, THAT MATT SMITH PUPPET IS TERRIFYING WHO THOUGHT THAT WOULD BE A GOOD IDEA TO SHOW PEOPLE ON CHRISTMAS DAY AHHHHHH! Stuff of nightmares, that is.
But secondly... is that a bloody Monoid puppet!?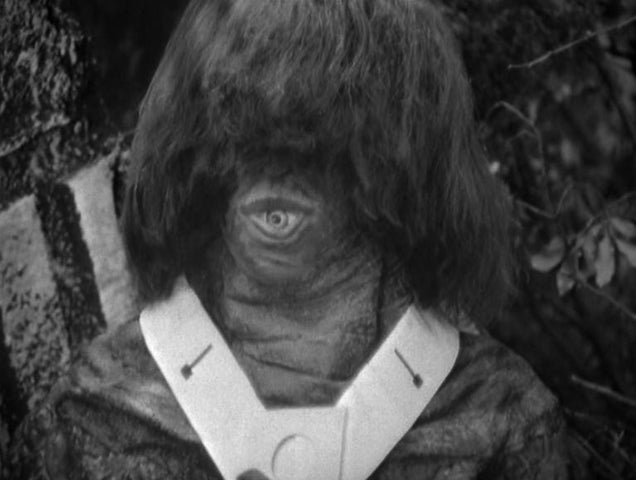 S
It is!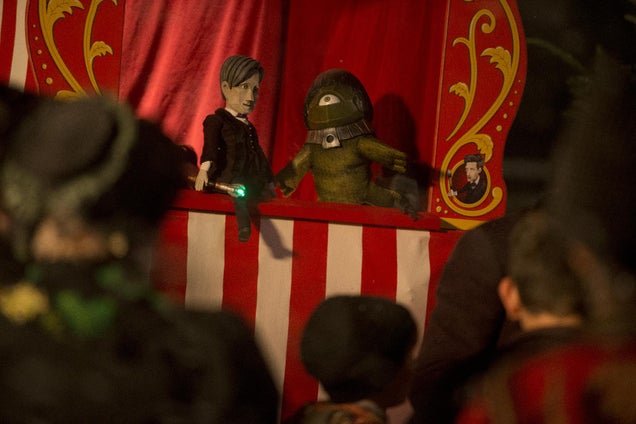 S
You know you've messed up when a goddamn Monoid in puppet form looks less creepy than your lead actor's puppet.
I have no idea how The Time of The Doctor is going to fit all of this into 60 minutes. It just seems to be so jam packed with weirdness. We'll have to wait two more weeks to find out...