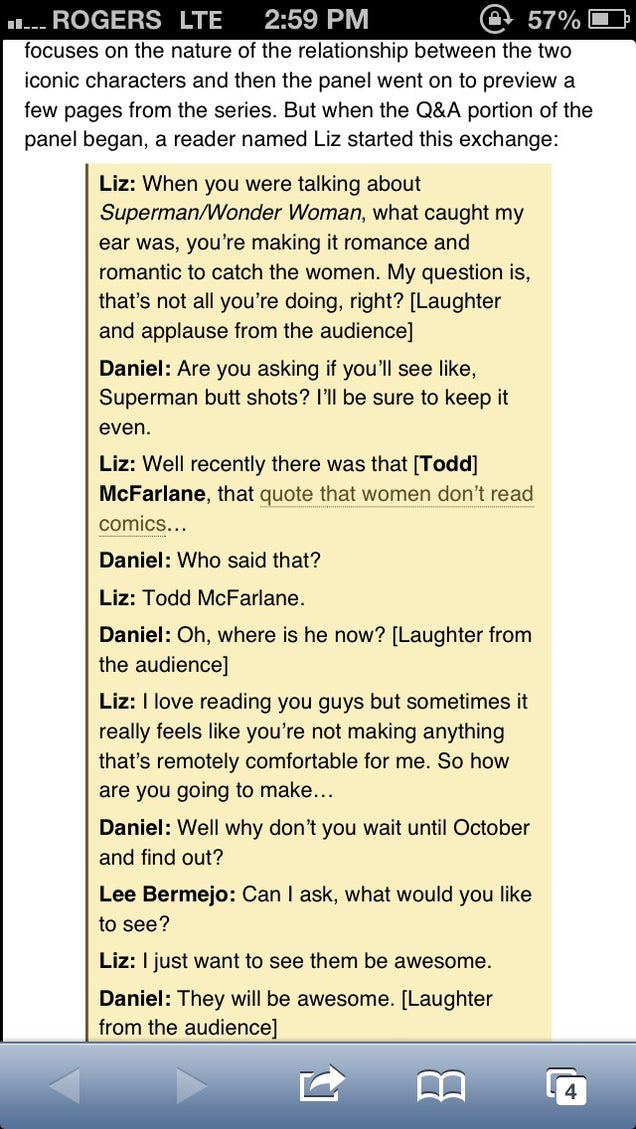 My take down of the DC comics panel made it on to the Mary Sue! This is super cool! I've emailed the Mary Sue since they wanted to ask me some follow up questions, so maybe that will make it into an update.
Obviously, this means io9 should hire me now while I'm still inexpensive, 'cause I'm about to 'make it'! ;)
http://www.themarysue.com/daniel-superma...
My original take down here:
http://observationdeck.io9.com/fan-expo-day-2...
I weep for my cell phone bill next month...