My mother did not like my suggestion of "Can I put some of these Kaiju into the nativity scene protecting baby Jesus?"
"No. Don't touch my nativity scene. Shoo."
So obviously I had to make my own! I used pretty much all the fun figurines floating around my house... and then accessorized them.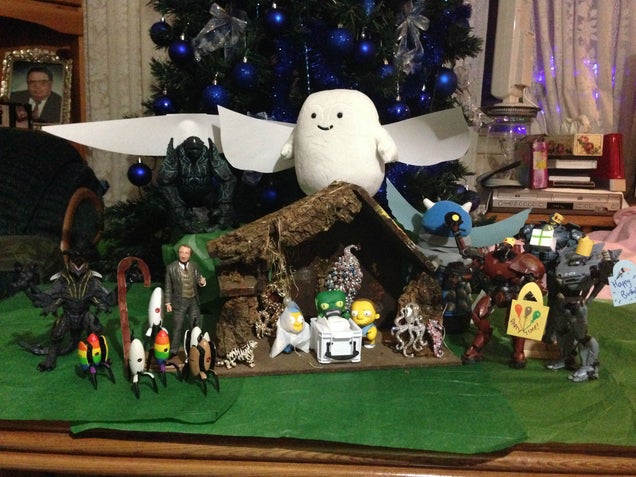 S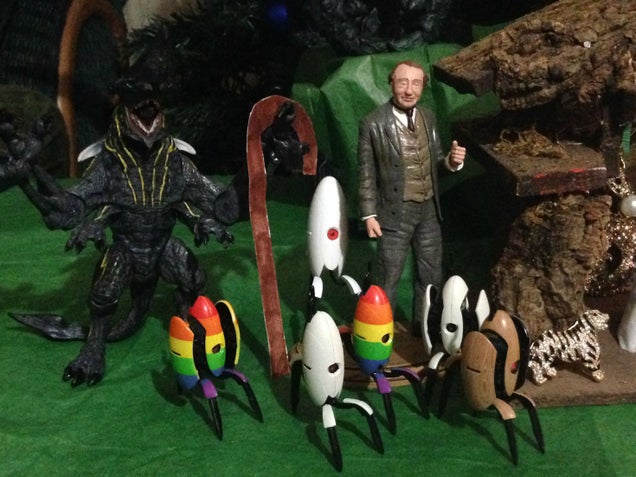 S
Knifehead and Sir John A. herd the turrets.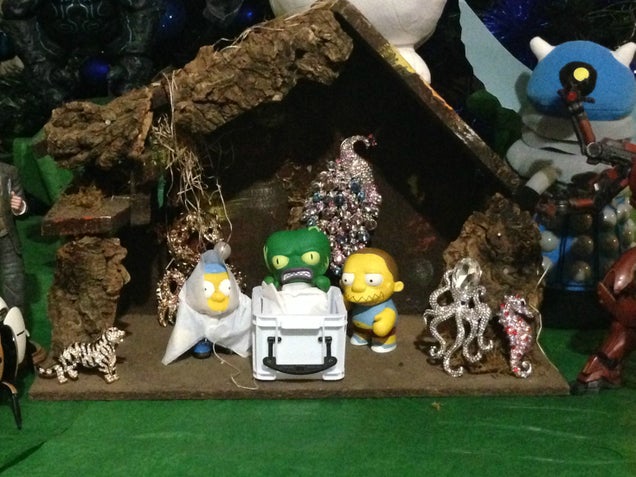 S
Chief Wiggums and Comic Book Guy tend to the baby Morbo. The manger is protected by a tiger, seahorse, peacock, dragon and Cthulhu.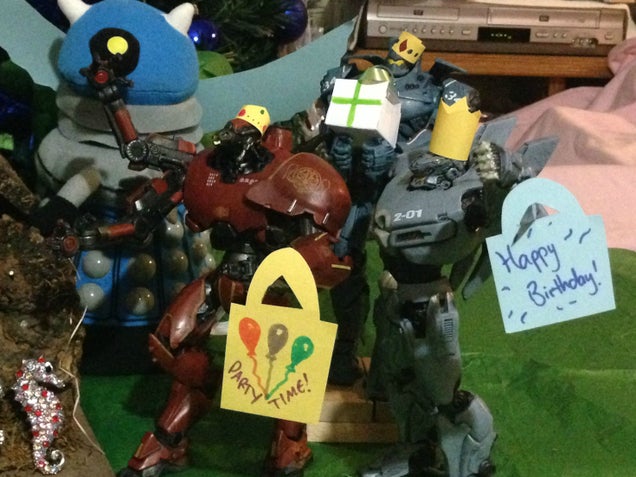 S
We Three Jaegers.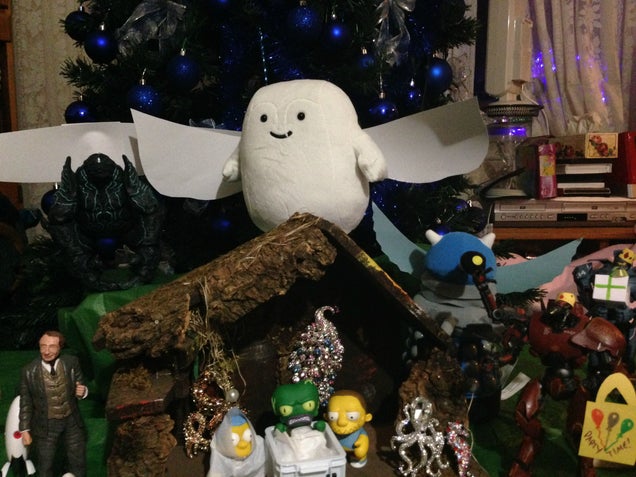 S
The Choir of Angels.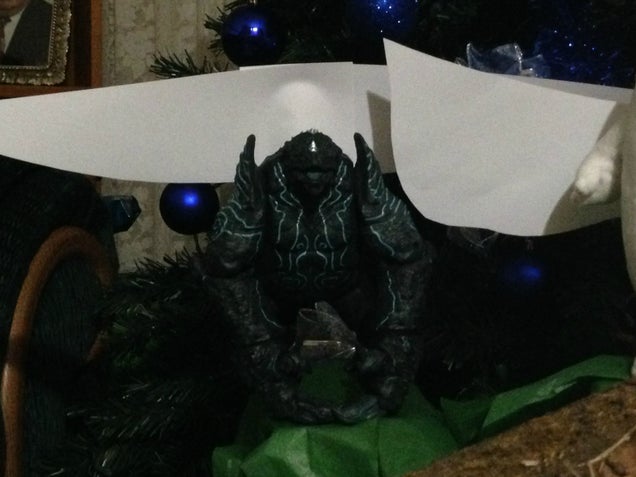 S
Angel Leatherback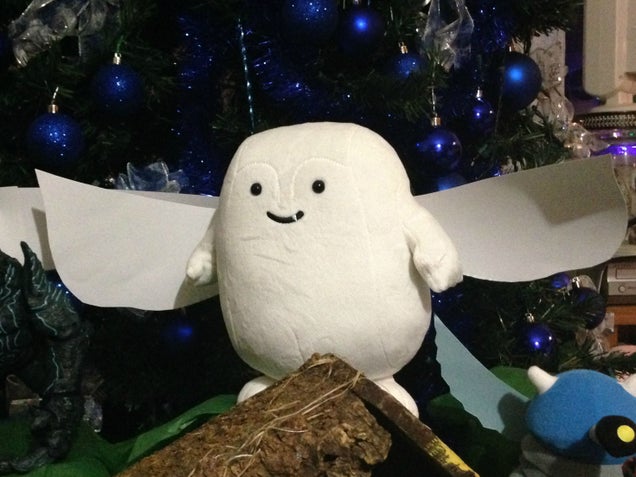 S
Angel Adipose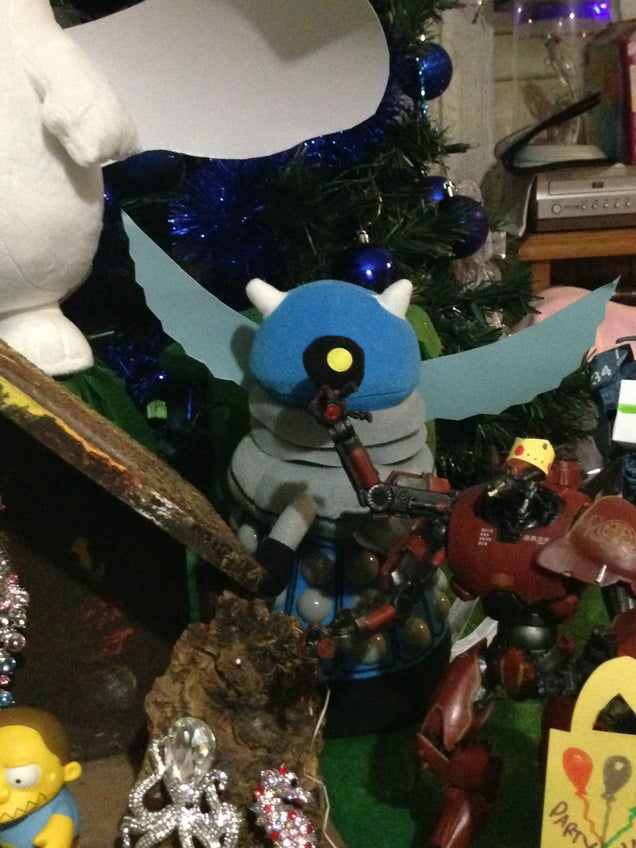 S
Angel Dalek
This was (not-surprisingly) waayyy too much fun. Next year I'll have a lot more figures and will start sooner than Christmas Eve-Eve.